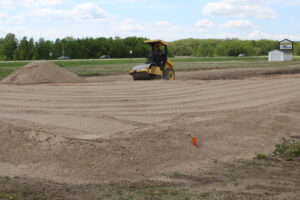 Digger Dan Wegscheid's crew was hard at it hauling in truckloads of fill, leveling and packing it to prepare for the next week's concrete work. We love hearing the horns honk as vehicles drive by on the highway seeing work being done.
As soon as the appraisal was done and paperwork in order, the excavators started digging up the old cement slab and preparing the ground for the new one. Just a couple weeks and the above ground construction will begin.
A couple of shifts of workers came together to shovel and haul sand, pound stakes and lay some rebar to prepare the pole shed for its new concrete floor. When Malone's crew pours the slab on the church the shed floor will be put in as preparation for the makeshift kitchen for the big build. Thanks everyone for the time you put into make this happen. Special thanks to those who brought and prepared the delicious food for when the project was done!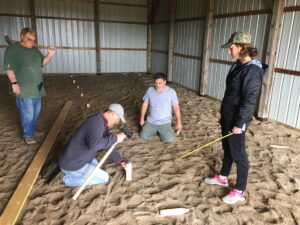 Pat and Linda Smolen, Chris King and Shirley Funk came up from Kimberling City, MO to scout the upcoming building project. They will be running the kitchen crew that will feed the builders for this summer's project. What a great time of planning mingled with a ton of laughter.
Johnny Coffman and Scott Cottingham visited from Flint Baptist Church in Tyler, Texas, this weekend, to get a feel of what it would be like to partner with us on the building project. Great guys, a lot of laughs, and a good partnership.
Cottingham had one request as you can see to the right! We'll see what we can do Scott.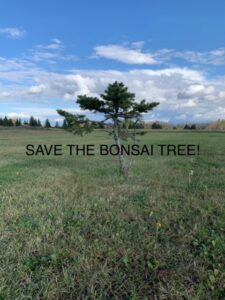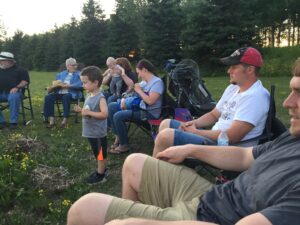 Unfortunately, with everything that happened with the Covid scare, we had to postpone the building project for a year. No travel for the building volunteers!
We were able to have several get-togethers at the property and have kept it mowed and ready for the building project in the summer of 2021.
We are so looking forward to getting the building and moving to our new location.
Many hands from Grace Connection gathered at the property Saturday, June 6 to clean up and get the property for mowing and grooming. We are looking to set up some gathering events on the property soon! Stay tuned.
Thanks to everyone who came to help.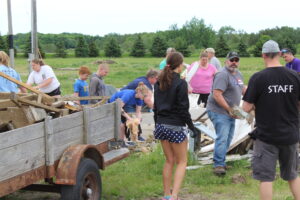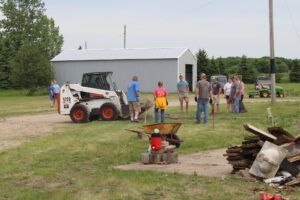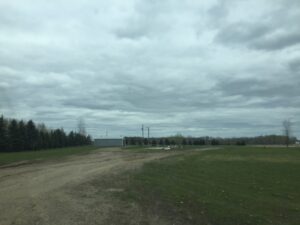 Even though we may have postponed for a year, there is still stuff happening at our future home on Hwy. 10. As of this past Saturday, the house has been moved off of the property. There is some clean up to be had, so stay tuned for any information on upcoming projects.
Also look out for some get togethers out there after this whole quarantine thing is done.
We are in the beginning process of informing people that things are going to look different than we thought they would look this summer as far as the building project goes. Looks like we will be postponing the project for a bit, not really sure how long, but with the uncertainty of the world and the corona virus it is something that we have to look at it. The state of the economy, travel, places for volunteers to stay – everything is affected, so for now we are on hold. We will post updated information as soon as we figure out the next steps. Continue to pray that we follow God's will as time and events present themselves.
With the snow just about gone and spring showing it's face, Bruce Buising and Dale Becker decided to get a jump on cleaning the place up by beginning the dismantling of the steel fence that was there. They had already cut down a tree and hauled it out by mid-morning Monday. The small horse shelter and swing set are on the list for removal. There should be plenty of lumber for campfires when the building crews get here.
On the move?
March 8, 2020
Brad Wurgler stopped by the property and took a couple of shots of what is happening there. Looks like the buyers are in the process of getting the house moved. This is awesome! One step closer to Grace Connection's big move. Pastor Jeff and Kim leave for Texas in just over a week to touch base with our partners in Flint, Texas. Can't wait to see all of our friends here this summer from Missouri, Texas and beyond.
Pastor Jeff and Randy returned home from a wonderful trip visiting our friends in partners in Missouri. Many connections were made that we expect to last in partnerships far into the future. Highlights are in the video at right.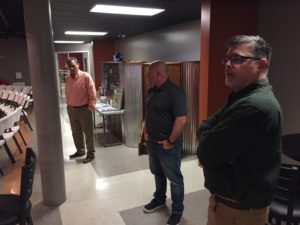 Meeting up in FBCKC
Feb. 13, 2020
We got a tour of the offices, youth center and sports center at the First Baptist Church of Kimberling City with Pastor Jeff Hardy and Associate Pastor Sean Gasper. We'll be meeting with staff on the 14th to talk about their involvement in the Grace Connection building project. Check out their website at
fbckc.com
.
They sure know how to welcome a guy. A welcome basket with snacks that will last a while. Well at least til tomorrow night.
Pastor Jeff is spending time preparing for preaching Sunday FBCKC.. Jeff Hardy says that he generally preaches to 4oo to 500 people.
Different directions
Feb. 13, 2020
Today we parted ways with Bob and Faye Stockland. Bob is the Director of Missions for the Northoods Association. We have been with them for the past five days visiting with churches in the Moberly, Sedalia, Darksville areas. Bob and Faye are our biggest cheerleaders! They will be heading out to Mississippi, South Carolina and throughout the south and will meet up with Jeff and Kim in Texas next month. We headed down to Kimberling City to spend a couple of days with the folks at First Baptist Church there. Everyone here is so excited to hear of our plans for building and are so encouraging. Please pray for Bob and Faye as they continue to garner support for our building project.
Making the rounds

Feb. 12, 2020
Pastor Jeff and Randy Mohs took off for Missouri in order to touch base with partners in Missouri regarding this summer's building project. Bob and Faye Stockland head up many missions meetings at various churches giving an outstanding presentation for our church! Thank you Stocklands! During each presentation Bob gives Jeff the opportunity to interact and answer questions that people may have. So far we have visited Calvary Baptist in Sedalia, First Baptist in Moberly, WMU – Women's Missionary Union, the largest protestant missions organization for women in the world, Mount Shiloe Baptist Church in Darksville, we were scheduled tonight to meet with the church in Fayette, MO, but it has been cancelled due to snow. Tomorrow's meeting is with Harmony Baptist Church in Sedalia. After that we are off to Kimberling City, MO where Pastor Jeff will have the opportunity to preach on Sunday. Lots of miles and lots of great people!
Touching base

Jan. 20, 2020
Pastor Jeff made a trip out to the property to let our Missouri and Texas friends take a look at what it looks like in January. Come July, with all of them working hard, it'll look completely different! Exciting!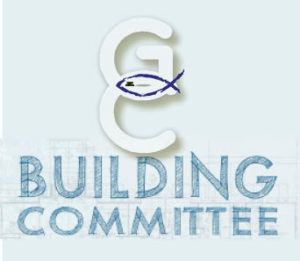 Taking steps

Jan. 5, 2020
The building committee met to go over a tentative drawing from the lumber yard of the floor plan of the new building. Just a few changes that members of the committee will bring to the lumber yard and have added to the drawing. Got a preliminary materials cost and made giant leaps in working toward the HVAC system. This is happening folks! Many more decisions to make, but the meetings have been good – and productive! Keep praying.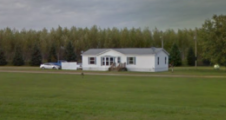 Closed on the house

Dec. 19, 2019
Did the final paperwork on selling the doublewide that was on the property. New owner is working towards getting it moved off the property. Not sure when the actual move will take place. But we got the check for $20,000 to put in the building fund. We have a way to go before we have enough funding for below grade construction but this is definitely a start! A tentative drawing of floor plan has been turned in to lumber yard to get a materials list and costs.
Still in process

Dec. 16, 2019
The building committee has been meeting every week for the past month, and yesterday came up with a composite floor plan, ready to bring to an architect to see if it is even feasible. We've shared many opinions and many different ideas, and have come to a consensus. That's not to say that there won't be many changes before we reach the final goal. But the building committee is a good group and work well together to come up with what they believe will be an awesome building!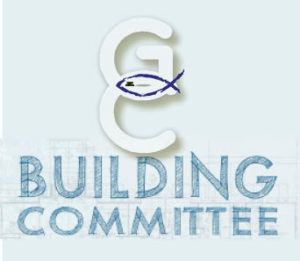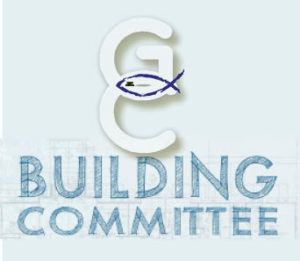 The building committee had their first meeting last Sunday. We have a lot to do and a long way to go but everyone's enthusiasm is high and eager to see things accomplished.
The current well on the property tested out with high enough standards to meet the use of a public meeting place.
This means that a new well does not have to be dug; therefore saving us a
whole pile
of money.
They are doing soil-sample testing this week to see what type of septic system will need to be installed.
A visit to Missouri

Oct. 27, 2019
Pastor Jeff and Randy Mohs traveled to the Missouri Southern Baptist Convention in Branson, Missouri. There they met up with Bob Stockland, Director of Missions for Northwoods Baptist Association, a part of MN/WI Baptist Associtation. Bob and his wife, Faye, along with other members of the association, joined them at the MWBA booth and served cheese from Wisconsin and apples from a southern Minnesota orchard. Many new faces and friendships formed to work together for the future of GC.
We've got builders!

Oct. 22, 2019
Volunteer Christian Builders have confirmed that we are on their schedule for building in July of 2020! They have over one hundred volunteers of retired builders, electricians, etc. that travel the country building churches. And they do it for just a couple of meals a day! They say that they can have the church completed in five weeks! Things just keep moving forward! It's been an awesome week!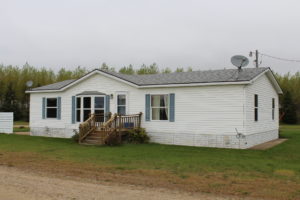 Sold the house!

Oct. 21, 2019
After showing the house that sits on the property to a good number of interested parties, the first guy that looked at it came back with an acceptable offer. He is actually experienced in moving houses, and says he will have it off the property by the first of the year. Nice chunk of money to add to the building fund!
Got
the "Future Home" sign up to mark
the spot!
Oct. 9, 2019
Nothing like a windy day to put an 8 x 16 piece of vinyl up 20+ feet in the air! But with the threat of cold temps and snow the following days, it seemed like the better choice. And it's there, another step forward!
It has been a long haul, but we've finally arrived. Grace Connection is excited to announce that we have just purchased property on which we anticipate constructing our new facility in the not too distant future. Our excitement builds as we have strategically placed ourselves in a location that can serve Wadena, Bluffton, New York Mills, Perham, Deer Creek and the surrounding lakes area. The property is located on highway 10 just 8 miles west of Wadena and 3 miles east of New York Mills near the intersection of county road 106 and highway 10. A sign will soon easily identify the 7 acres of our future building site. Continue to check this site for new updates regarding events and activities planned. The first step has been taken and we are very excited about our future. If you do not have a church that you are able to call home, we invite you to visit Grace Connection to discover your own personal step in following Christ Jesus. Currently we gather together for service on Sunday morning in Wadena at the Maslowski Wellness and Research Center at 9:30. If you desire a taste of what we are like – feel free to peruse the other pages of our website.